Receive World-Class Coaching from Collegiate and World Champions featuring Parker & Barret Swope, Brady Westlund and more!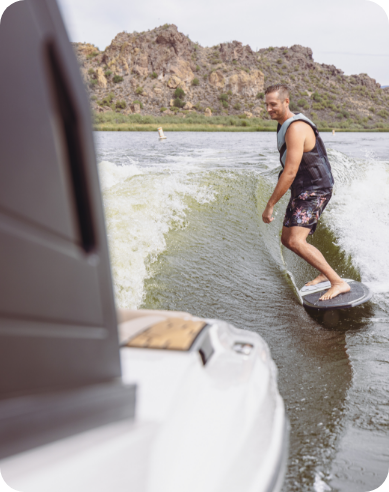 Lake LBJ Watersport's Camp
Wakes2u and WaterWorks are two of the best water instruction and boat charter companies on Lake LBJ, Texas.
We provide easy wakeboarding, wake surfing, waterskiing, and lake life instruction by the hour or overnight camps on Lake LBJ.
Learn, enjoy, and relax aboard top-of-the-line Mastercraft Boats operated by dedicated personnel. We have the equipment and know-how for you, your family, and friends to have great fun on the water.
Overnight stay package data
> June 6th – June 8th, 2023 – Up to 16 Guests
> July 11th – July 13th, 2023 – Up to 16 Guests
> August 1st – August 3rd, 2023 – Up to 16 Guests
Overnight stay package benefits
> Private instruction, and one-on-one coaching experiences.
> Waterfront housing and modern amenities.
> Award-winning MasterCraft Boats specializing in waves and wakes.
> Boat safety instruction and equipment.
> Texas Hill Country, coves, and park access.
> Fishing holes featuring Largemouth, Guadalupe, and White bass.
> VIP access to Wakepoint LBJ food, fuel, and entertainment.
> One-of-a-kind family and friends experiences.
$2,000.00 per guest
up to 16 guests per party
What type of boat will I be on?
How many people can go on?
What's your cancellation policy?
24 hour in advance, Full refund will be included.
Do your boats have a captain?
Each charter includes 1 captain and 1 coach

Whether it's more comfort, more features, more wave options, or just more performance and reliability than ever before, MasterCraft is constantly pushing the boundaries to deliver moments that make life extraordinary.